AWARDS
Celebrating Achievement
Academic Excellence
Master's degree candidates who are academically in the top 10 percent of their program and are recommended by their Graduate Program Coordinator are eligible to be recognized for Academic Excellence. Nominations must be approved by the appropriate College Dean. If approved, the student will be permitted to wear "honor cords" at commencement.
---
Graduate Student Awards
Each year, the Graduate Education Office, in conjunction with the Office of Alumni Relations, presents two awards to exceptional graduate students: the Outstanding Graduate Student Award and the Outstanding Thesis Award. The recipients received special recognition at commencement, including a framed certificate, and were honored at an awards reception.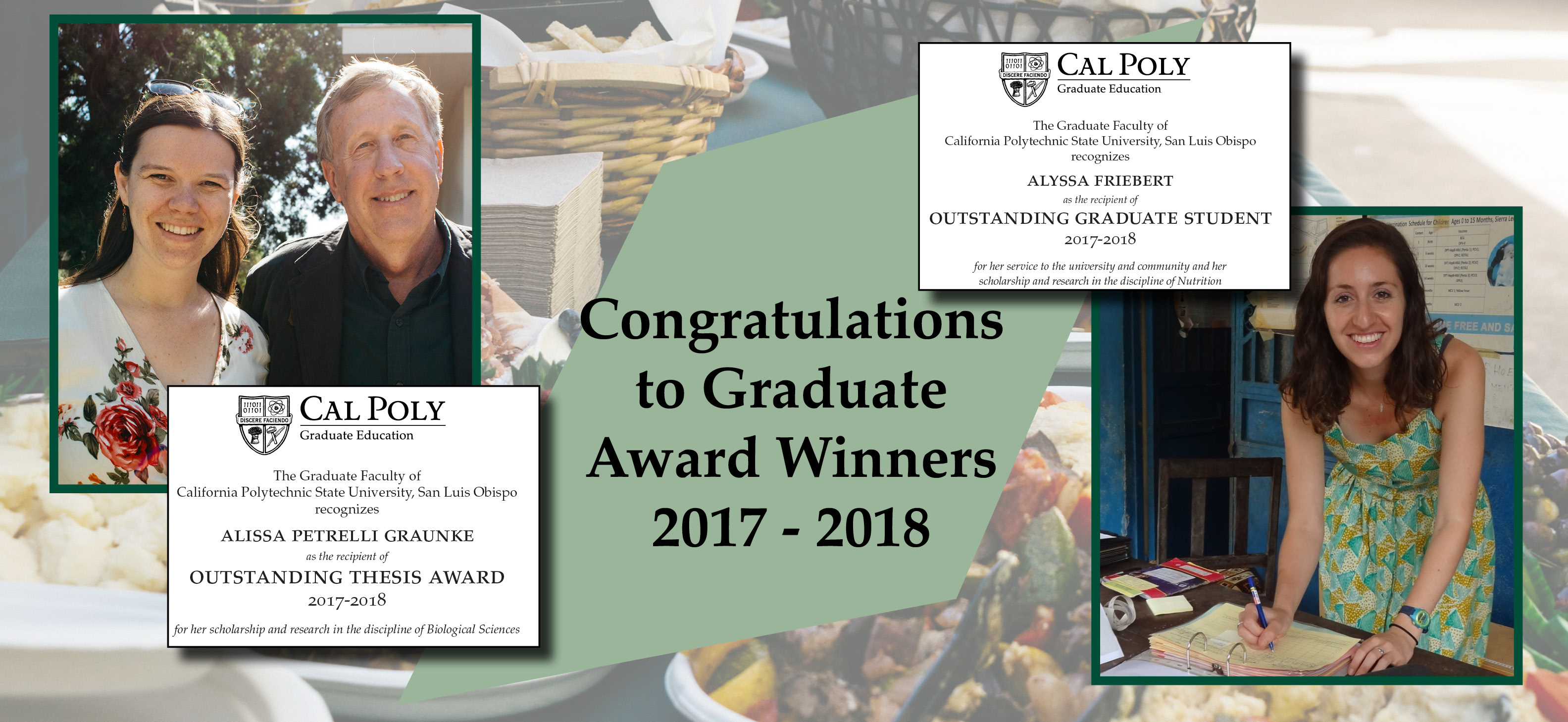 Congratulations to this year's winners:
Alyssa Friebert, Outstanding Graduate Student Award
Alissa Petrelli Graunke, Outstanding Thesis Award
---
Graduation with Distinction
Graduation with Distinction will be determined by the Registrar's Office after a student's final Formal Study Plan has been reviewed and approved. It will NOT be awarded at the December or June Commencement Ceremonies. The designation will appear on a student's final transcript and diploma. The criterion for graduation with distinction is defined on the Office of Registrar's website and in the Cal Poly catalog: "a student whose grade point average is 3.75 or better, may upon the recommendation of the college dean be designated as 'Graduating with Distinction'."