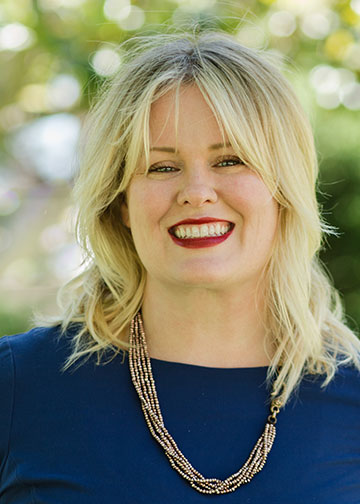 Elizabeth A. Lowham, Ph.D.
Interim Dean, Graduate Education
Elizabeth (she/her/hers) is Interim Dean of Graduate Education. She joined the Cal Poly faculty in 2007, serving as an Assistant Professor of Political Science and Graduate Coordinator for the Master in Public Policy program. Dr. Lowham received her undergraduate degree in Geology from Carleton College in Northfield, MN, and her MA and PhD in Political Science from the University of Colorado, Boulder. She is a recipience of the Academic Senate's Distinguished Teaching Award, as well as a former Chair of Political Science, Program Director for Interdisciplinary Studies in the Liberal Arts, Program Director for the Science, Technology & Society Minors, and the founding Director of the Center for Expressive Technologies.
Dr. Lowham has published several articles and book chapters spanning research methods and approaches, interdisciplinary education, graduate education, environmental policy, and counter-terrorism policy. She has also lead work on several externally funded projects that have produced white-papers on mental health policy evaluation and cybersecurity.
More about Elizabeth
Kim Infante, B.A.
Administrative Analyst
As the Administrative Analyst for the Graduate Education Office, Kim manages the day-to-day administration of financial opportunities on behalf of graduate students and oversees the budget for the Graduate Education Office. Kim comes to Cal Poly with a bachelor's degree from the University of Georgia and has participated in the National Student Exchange program at West Chester University in Pennsylvania as well as having studied abroad in Salamanca, Spain. Prior to joining the staff at Cal Poly in 2014, Kim had a career in management with multi-national, fully-integrated foreign corporations doing business in North America with top Fortune 500 companies.